Swing Check Valve - Grooved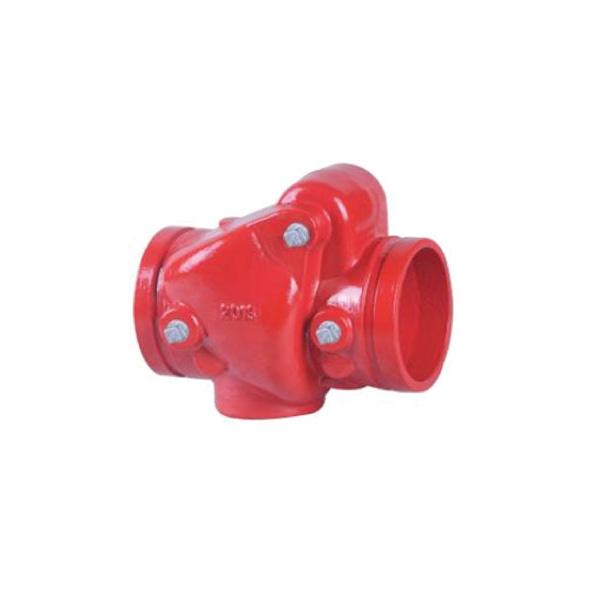 Sizes available (Nominal) :DN50/2", DN65/2½", DN80/3", DN100/4", DN150/6", DN200/8", DN250/10" & DN300/12" 
Pressure data :Working Pressure : 21 bar (300 psi). 
Working Temperature :0.0°C to 80.0°C 
Seat :Bronze 
Clapper :EPDM coated ductile iron 
Finish : Fusion bonded epoxy coated internal and external or painting according to request. 
Connections :Grooved joint dimensions are made in accordance with metric or AWWA C806.