Nozzles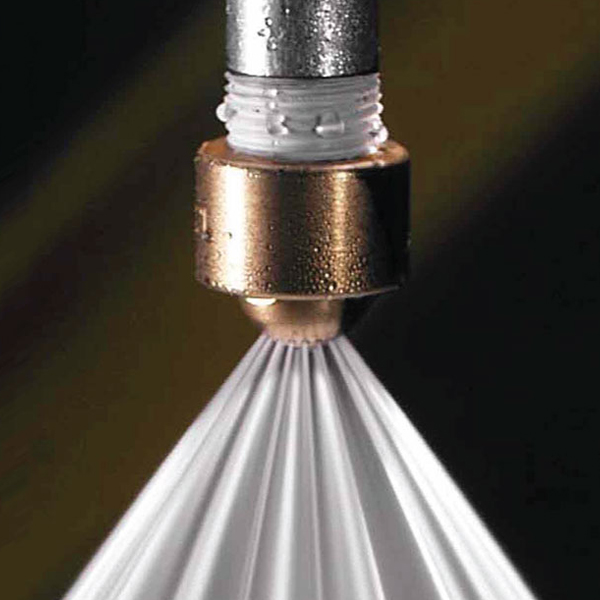 Nozzles
Operation/Descriptions
Smallest and lightweight
Less than 30 grams, means less system weight
Reduced clutter
Enhance the aesthetics of an engine room compartment
Do not protrude
No moving parts ensure no nozzle failures to increase reliability
FOGEX® nozzles are flow and pressure tested to the system design pressure before export. Automatic glass bulb nozzles are also pressure & flow tested to the system design pressure and then up to 120-bar g to ensure no failure. Every automatic nozzle is pressure tested prior to sale to ensure no leakage.
FOGEX open deluge nozzles are a one-piece construction and are supplied complete with a stainless steel filter.
FOGEX automatic glass bulb nozzles are sometimes pressure tested up to 400-bar to ensure structural integrity and the glass bulb remains intact even under these elevated pressures. FOGEX automatic water mist nozzles are supplied with approved bulbs and they can be supplied in various temperature activation ranges depending on application.
FOGEX automatic nozzles are also supplied with internal filters and have the same flow rates and spray angles and thread sizes as the open deluge nozzles.
FOGEX nozzles use the least amount of water for fighting fires and they are manufactured and supplied either in Stainless steel or Aluminium Nickel Bronze (depending on customer choice). Both nozzle material types have been environmental tested as per IMO MSC/Circ. 668/728 by Factory Mutual (Project Identifier No. 3007879) and FILK Laboratories in South Korea.