CS-Safety M H
Safety Control Module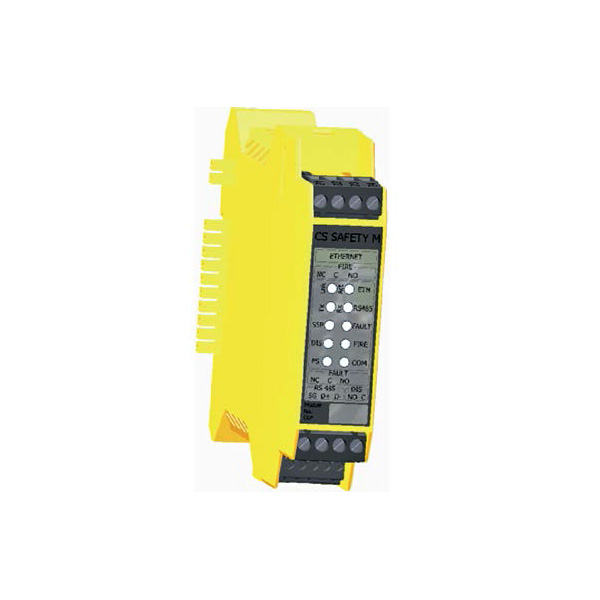 The CS-Safety M H module is intended to be used as a part of a fire or gas detection system and is suitable for use in SIL 1 and SIL 2 environments.
The CS-Safety M H is an interface module and data collector for all CS-Loop M H modules in a fire detection system designed to comply with the standards for the industrial, maritime, offshore and rolling stock markets up to Safety Integrity Level 2 (SIL 2).
The CS-Safety M H supports both single and redundant setups.
Features:
An xFire signal input
An SSP bus for communication with the CS-Loop M H and other CS-Safety M H modules
Two redundant 24 VDC power inputs
Three relay outputs reserved for signaling the fire, fault and disablement condition
An Ethernet interface for external protocols (SSPxt)
For details on assembling a system and definitions of common system terms, please see the Installation & Commissioning manual.
The CS-Safety M H module consists of two products, the CS-Safety M and the CS-Housing H, which can be ordered separately as spare parts.