CS-MCP WP
Manual Call Point IP66/67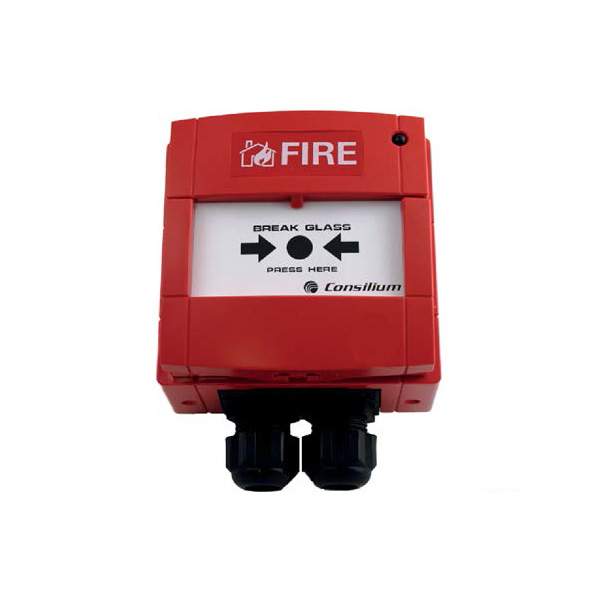 The CS-MCP WP is an addressable manual call point. The selected material and the encapsulation, with ingress protection IP66/67, makes it very suitable for harsh environment.
A fire alarm is activated by breaking the glass that has a protective plastic coating to prevent operator injury. A LED on the front of the call point indicates activation of the fire alarm and the LED remains lit until the broken glass has been replaced and the fire alarm has been reset on the control panel of the fire detection system.
The CS-MCP WP is designed to comply with the standards for the industrial, maritime, offshore and rolling stock markets up to Safety Integrity Level 2 (SIL 2).