CS-Loop M H
Loop Controller Module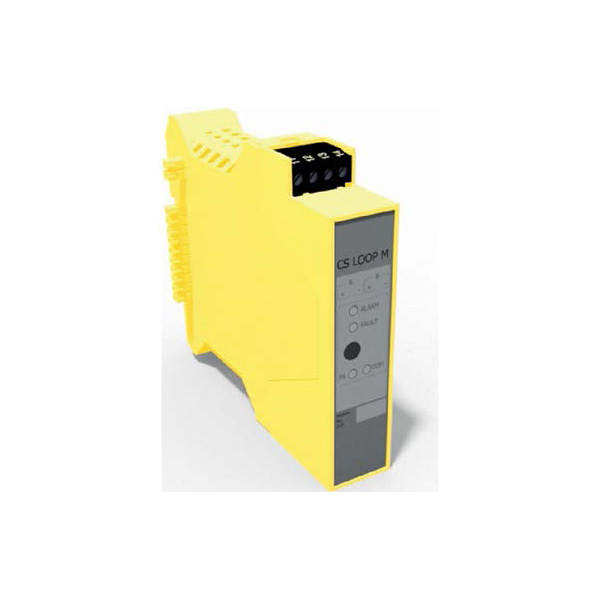 The CS-Loop M H module is intended to be used as a part of a fire detection system and is suitable for use in SIL 1 and SIL 2 environments. This loop-line controller module offers one loop-line interface that is capable of handling 150 addressable loop units. It is designed to comply with the standards for the industrial, maritime, offshore and rolling stock markets up to Safety Integrity Level 2 (SIL 2). The module communicates via the IDAxt protocol on the loop-line and the SSP protocol if connected with other CS-modules. The IDAxt protocol uses a frequency modulation interface to transmit data; this and the signal processing capability of this module ensure very modest cable requirements for installations. The CS-Loop M H can control the loop-line in normal or redundant configuration. Each CS-Loop M H furthermore has:
Redundant power supply inputs
Redundant communication channels
A channel for transmitting the fire condition
For details on assembling a system and definitions of common system terms, please see the Installation & Commissioning manual. The CS-Loop M H module consists of two products, the CS-Loop M and the CS-Housing 22.5 H, which can be ordered separately as spare parts.